Year 2 Classes
Welcome to the Year 2 Class page!
This term our line of enquiry is….
What are your hopes and fears?
Our Autumn term learning will be based upon 'The Dark' by Lemony Snicket  and 'Traction man' by Mini Grey. The children will be learning about the dark and how it impacts on our lives.
In PSHE and Philosophy we will be thinking about how we keep ourselves safe and what are worries might be, we will also be discussing friendship and what makes a good friend. We will be exploring our worries, learning to share them and finding ways to manage our feelings and emotions.
In Science we will be learning about how the light helps our sense of sight, we will be carrying out a number of light and dark investigations! We will also be investigating materials, describing their properties, sorting and comparing materials based on their suitability for a range of purposes.
In Geography we will be learning about the seasons and different types of weather. We will also be finding out about a small island in Norway called Sommaroy and making comparisons between Sommaroy and Lowestoft. Towards the end of each half term we will be celebrating our learning with a Fabulous finish event where parents will be invited into school to see a showcase of all our hard work!
Reading
This term the children will be engaging in a range of fiction and non-fiction  texts, where possible linking into our Power of Reading book. We are practising our VIPERS reading skills, focusing this term on the retrieval and inference domains.
Please continue to support your child's reading at home.
Word of the Day!
This weeks word's are…
violence
dreadful
recklessly
despite
impossible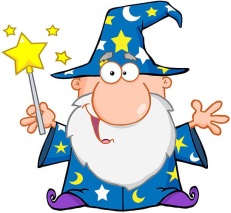 Can you be a word wizard? Try to write a sentence for each of this weeks word's.
Buster's Book Club!

Every Wednesday is Buster's day!
Buster challenges us to read 15 minutes every Wednesday with someone at home that can record it on our Buster's Book Club Bookmarks. On a Thursday morning, all of the children that meet the 10 minute target, plus extra, are counted up in the competition against the rest of the school.
After all of the results are in, we find out who wins Buster's trophy for the week (the winner gets an extra playtime)!
Please practise your spellings at home!
Week beginning 5/12/19
This week in our spelling session we will explore the spelling rule of adding 'ly' at the end of a word ending in y.  
Writing
At Northfield St. Nicholas we teach our English curriculum through high quality texts. The texts we use link directly to our lines of enquiry and support our learning in other areas of the curriculum. Roughly, each half term we introduce a new text.
The children explore the text page by page over the half term and engage with it in a variety of ways. We use lots of drama to support us and take lots of photos – keep checking back to see what we have been up to!
We will be improving our knowledge of grammar and parts of speech, as we learn to write different types of sentences. Approximately once a weeks, we will be putting what we have learned into practise with a 'Big Write'.
Please continue to support your child at home with spelling and handwriting practise.
Maths
At Northfield, we adopt a Mastery approach during our lessons. Daily children will engage in three maths sessions, timetables, maths mastery and maths workshop. The children's lessons will be based upon their gaps and will use the mastery 'Inspire Maths' program.
Times tables!
Don't forget to practise your times tables at home!
Click the links below to sing along with the Super movers!
KS1 Times Tables Mash-up!
The 2 Times Table with Bridget the Lioness!
The 10 Times Table with Webster the Spider!
Don't forget to use the PiXL times tables app!
Remember to collect coins on 'Times table Rock stars!' Will we beat the other class?
This terms homework project…
We would like you to design and make an outfit for Traction Man.
You can present your findings however you like but don't forget to explain which materials you have chosen and explain why. What are the properties of the materials you have chosen.
Please bring your completed homework projects into school for the week beginning 9th December 2019
Newsletter
Key Dates
Links to help at home:
https://vocab.pixl.org.uk/Vocabulary.html
https://play.ttrockstars.com/auth/school/student/41117
https://www.timestables.co.uk/https://www.bbc.co.uk/sport/football/supermovers
https://www.bbc.co.uk/cbeebies/shows/numberblocks
https://www.math-exercises-for-kids.com/math-4.htm
https://www.ictgames.com/resources.html
https://www.topmarks.co.uk/english-games/7-11-years/punctuation
https://www.primaryhomeworkhelp.co.uk/literacy/
https://www.sciencemuseum.org.uk/