Welcome to the Year 3 Class page!
This term our line of enquiry is….
What did the Romans ever do for us?
Our Power of Reading text is: Escape from Pompeii by Christina Balit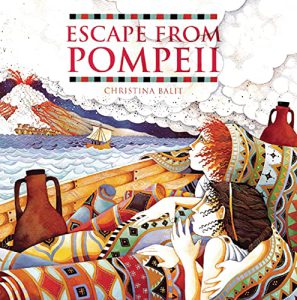 We will be using this text to explore the features of diaries, letters and write descriptive pieces.
This half term we will be learning about the Romans.
As Historians, we will learn:
Recognise where the Roman Empire fits into British history.
To learn how Queen Boudica challenged the Romans during their occupation of Britain.
Explore what life was like in the Roman army.
Explain how lives were changed by the Roman conquest.
Understand why the Romans came to Britain.
Understand the Roman crime and punishment system.
Recognise the impact the Roman's had on Britain.
  Romans knowledge organiser 2022 (12)
Reading
This term the children will be engaging in a range of fiction and non-fiction  texts, where possible linking into our Power of Reading book. We are practising our VIPERS reading skills, focusing this term on the retrieval and inference domains. Our author of the half term is Emily Gravett. We will be learning about about the author's books and exploring them in fun and exciting ways.
At Northfield St Nicholas, we love to read!
Every child will take home a school reading book that is linked to their reading assessment. These booked are changed regularly.
Remember to read at least 3 times a week at home and record this in your school reading log, to show your class teacher.
Every week children have the opportunity to visit our school's 'Lost Library'
During their weekly library sessions children can change their existing library books. These are taken home for them to enjoy in their home setting!
Remember to bring your library book to school on your library day so you can change it!
Word of the Day!
Our words for this term are:
Wellbeing
Nutritious 
Frequently 
Saviour 
Frail 
Disguise
Castaway 
Solitary 
Contemplate 
Considerate 
Exceptional
Whimper 
Disturbance 
Wander 
Memorable 
Randomly
Scatter 
Disorderly 
Havoc 
Hesitantly 
Devastate
Panic-stricken 
Deserted 
Gaze 
Steadily 
Sweltering
Affordable 
Exceedingly 
Destination 
Glorious 
Arrange
Wholeheartedly 
Jubilant 
Patiently 
climate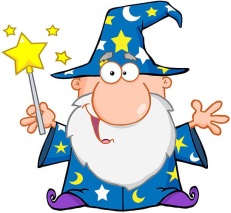 Can you be a word wizard? Try to write a sentence for  these words!
Northfield St Nicholas' Reading Race!
Every Wednesday is Reading Wednesday!
We are challenged to read every Wednesday with someone at home that can record it in our reading book logs. The class with the most pupils that have read will win the race!
The winners will be announced each week and the winning classes are moved along the reading race and receive a bonus playtime!
At the end of the term the first class to reach the end of the reading race will win a treat/prize!
Writing
At Northfield St. Nicholas we teach our English curriculum through high quality texts. The texts we use link directly to our lines of enquiry and support our learning in other areas of the curriculum. We introduce a new book every half term.
The children explore the text, page by page, over the half term and engage with it in a variety of ways. We use lots of drama to support us and take lots of photos – keep checking back to see what we have been up to!
We will be improving our knowledge of grammar and parts of speech, as we learn to write different types of sentences.  We put what we have learnt into practice, with a 'Big Write'.
Please continue to support your child at home with spelling and handwriting practise.
Maths
At Northfield, we adopt a Mastery approach during our lessons. Daily, children will engage in four maths sessions, times tables/maths discussion, maths lesson and maths workout
Times tables!
Don't forget to practise your times tables at home! Here are some great ways to do so:
Remember to collect coins on 'Times table Rock stars!' Remember it is a competition between each class!
Don't forget to use the PiXL times tables app!
PE
We will have our PE lessons on a Thursdays and will need to be in our kit .
Links to help at home:
https://vocab.pixl.org.uk/Vocabulary.html
https://play.ttrockstars.com/auth/school/student/41117
https://www.timestables.co.uk/https://www.bbc.co.uk/sport/football/supermovers
https://www.math-exercises-for-kids.com/math-4.htm
https://www.ictgames.com/resources.html
https://www.topmarks.co.uk/english-games/7-11-years/punctuation
https://www.primaryhomeworkhelp.co.uk/literacy/
https://www.sciencemuseum.org.uk/