Welcome to the Year 3 Class page!
This term our line of enquiry is….
What is it like in a (Tin) forest?
Our Power of Reading text is The Tin Forest  by Helen Ward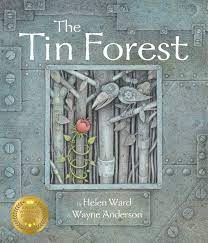 We will be using this text to explore the features of diaries, letters and newspaper articles.
In science,  we will learning about the forces and magnets. We will be learning about different types of forces and exploring how magnets works.  We will be conducting experiments and recording our finding.
As scientists, we will learn: 
To explore what forces are and notice that some forces need contact between two objects

 

To 

compare how things move on different surfaces

 

To explore how magnetic forces work 

 

To c

ompare and group together a variety of everyday materials on the basis of whether they are attracted to a magnet,

 

To show our learning – linking this to our computing learning

 
We will develop our skills of working scientifically by: 
using straightforward scientific evidence to answer questions or to support findings

 

asking relevant questions and using different types of scientific enquiries to answer them

 

recording findings using simple scientific language

 
As historians, we will learn about the Iron Age. We will build on or knowledge of the Stone Age and learning about early farming .
Reading
This term the children will be engaging in a range of fiction and non-fiction  texts, where possible linking into our Power of Reading book. We are practising our VIPERS reading skills, focusing this term on the retrieval and inference domains. Our author of the half term is Francesca Simon. We will be learning about about the authors books and exploring them in fun and exciting ways.
At Northfield st Nicholas we love to read!
Every child will take home a school reading book that is linked to their reading assessment. These booked are changed regularly.
Remember to read at least 3 times a week at home and record this in your school reading log to show your class teacher.
Every week children have the opportunity to visit our school's 'Lost Library'
During their weekly library sessions children can change their existing library books. These are taken home for them to enjoy in their home setting!
Remember to bring your library book to school on your library day so you can change it!
Word of the Day!
Our words for this half term are:
Week 1

 

Applause

 

Awesome 

Hysterically 

Tangy 

Lingering 

Week 2

 

Colossus

 

Burly 

Frightfully 

Musty 

Exhaustion

 

Week 3

 

Feeble

 

Frantically 

Inquisitively 

Quirky 

Tastefully

 

Week 4

Picturesque

 

Portrait 

Rarely 

Dewy 

Eagerly

Week 5

 

Attitude

 

Capable 

Carelessly 

Unsatisfactory 

Environment

 

 

Week 6

Changeable

 

Increasingly 

Adorable 

Wearily 

Drift

Week 7

 

Hefty

 

Sincerely 

Adjust 

Rarely 

Restore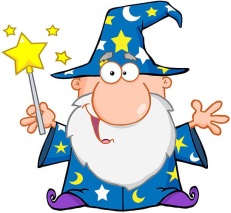 Can you be a word wizard? Try to write a sentence for  these words!
Northfield St Nicholas' Reading Race!
Every Wednesday is Reading Wednesday!
We are challenged to read every Wednesday with someone at home that can record it on our reading book logs. The class with the most pupils that have read will win the race!
The winners will be announced each week and the winning classes are moved along the reading race and receive a bonus playtime!
At the end of the term the first class to reach the end of the reading race will win a treat/prize!
Each week we learn a new spelling rule. This will be on our weekly newsletter, please help your child learn this rule by practising writing words that contain this rule.
Writing
At Northfield St. Nicholas we teach our English curriculum through high quality texts. The texts we use link directly to our lines of enquiry and support our learning in other areas of the curriculum. Roughly, each half term we introduce a new text.
The children explore the text page by page over the half term and engage with it in a variety of ways. We use lots of drama to support us and take lots of photos – keep checking back to see what we have been up to!
We will be improving our knowledge of grammar and parts of speech, as we learn to write different types of sentences. Approximately once a weeks, we will be putting what we have learned into practise with a 'Big Write'.
Please continue to support your child at home with spelling and handwriting practise.
Maths
At Northfield, we adopt a Mastery approach during our lessons. Daily, children will engage in four maths sessions, times tables/maths discussion, maths lesson and maths workout.
Times tables!
Don't forget to practise your times tables at home! Here are some great ways to do so:
Remember to collect coins on 'Times table Rock stars!' Remember it is a competition between each class!
Don't forget to use the PiXL times tables app!
Key Dates
Year 3 P.E is every Thursday. Please ensure your child has the appropriate P.E kit.
Links to help at home:
https://vocab.pixl.org.uk/Vocabulary.html
https://play.ttrockstars.com/auth/school/student/41117
https://www.timestables.co.uk/https://www.bbc.co.uk/sport/football/supermovers
https://www.math-exercises-for-kids.com/math-4.htm
https://www.ictgames.com/resources.html
https://www.topmarks.co.uk/english-games/7-11-years/punctuation
https://www.primaryhomeworkhelp.co.uk/literacy/
https://www.sciencemuseum.org.uk/