Visions and Values
Our School Values (PDF Document)
Vision Statement
We strive to ensure that all our pupils are happy, confident, ambitious individuals with a passion for learning. They possess the skills, knowledge, learning attitudes and behaviours to be successful in the world today, and in the future.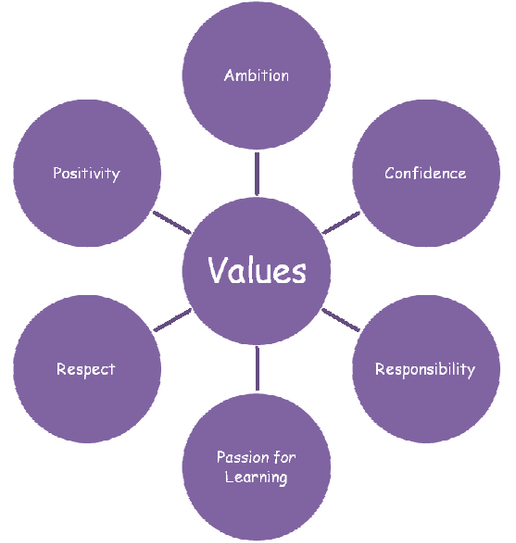 Aims
To raise attainment in Maths and English to above National levels
To provide effective transitions and transfers to ensure that pupils feel safe, happy and confident
To deliver the highest quality teaching and learning
To celebrate effort, achievement and diversity
To strive for continuous improvement and excellence
To ensure that all within our community feel safe, happy and confident to enable them to achieve
To work effectively in partnership with parents, schools and other agencies
To raise aspiration and ambition by enabling our community to develop skills, attitudes and behaviours vital for successful learning, life and work
To provide a curriculum that inspires a passion for learning, promotes ambition a knowledge of the world and develops enquring minds
Curriculum Drivers
These curriculum drivers are specific to our school and are evident throughout the school. They guide our planning to ensure we provide rich learning opportunities for all our pupils. Also, that we meet statutory requirements and the unique needs of our community.