Year 1 Classes
Welcome to Year 1!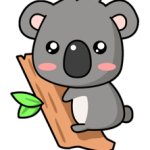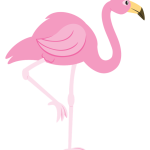 This term our line of enquiry is….
How do the seasons change?
This half term our learning will be based around the book 'Out and About' by Shirley Hughes.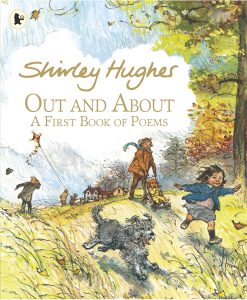 This half-term we are scientists and geographers. As scientists we will be learning about weather. We will learn to identify and describe different kinds of weather, as well as finding out about how they are different. We will investigate weather through the seasons and use observational skills to find out which season we are in now. We will learn how animals and humans are affected by weather and how the day length changes. As geographers we will learn to identify seasonal weather patterns across the UK and explore hot and cold areas within the UK.
Reading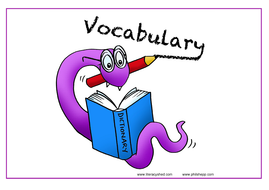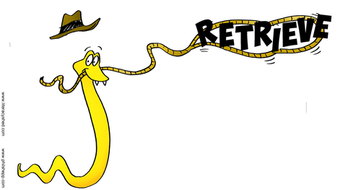 This term the children will be engaging in a range of fiction and non-fiction texts, where possible linking into our Power of Reading book. We are practicing our VIPERS reading skills, focusing this term on the vocabulary and retrieval domains.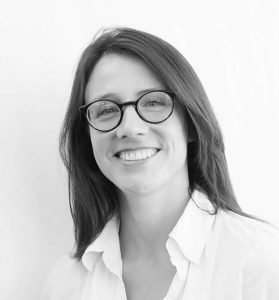 We will be learning about a new author each half-term and will be focusing on their books throughout this time during our Author Mornings. This half-term, our focus author is Rachel Bright. We will be reading various Rachel Bright books and will be participating in learning activities surrounding these.
At Northfield St Nicholas we love to read!
Every child will take home a school reading book that is linked to their reading assessment. These booked are changed regularly.
Remember to read at least 3 times a week at home and record this in your school reading log to show your class teacher.
Every week children have the opportunity to visit our school's 'Lost Library'. In Year 1 our library session is on a Monday morning.
During their weekly library sessions children can change their existing library books. These are taken home for them to enjoy in their home setting!
Remember to bring your library book to school on your library day so you can change it!
Word of the Day!
Each week we learn five brand new words to expand our vocabulary!
This half-term our words are:
Week 1

Colossal 

 

Anxious  

Dangerous  

Mysterious  

Eerily  

Week 2

Cautiously 

 

Lurk  

Glisten  

Delectable  

Infectious 

Week 3

Urgently 

 

Devour 

Splendid 

Alarmingly  

Majestic  

Week 4

Frantically 

 

Disgusting 

Grotesque 

Precious 

Sparkling 

Week 5

Gigantic

 

Tiny 

Magnificent  

Luxurious  

Immense 

Week 6

Protective

 

Filthy  

Prancing 

Lonely  

Roaming  
Can you be a Word Wizard and write a sentence for each word for each week?
Spellings!
Please practise your spellings at home!
By the end of year 1 we should be able to read and write these words: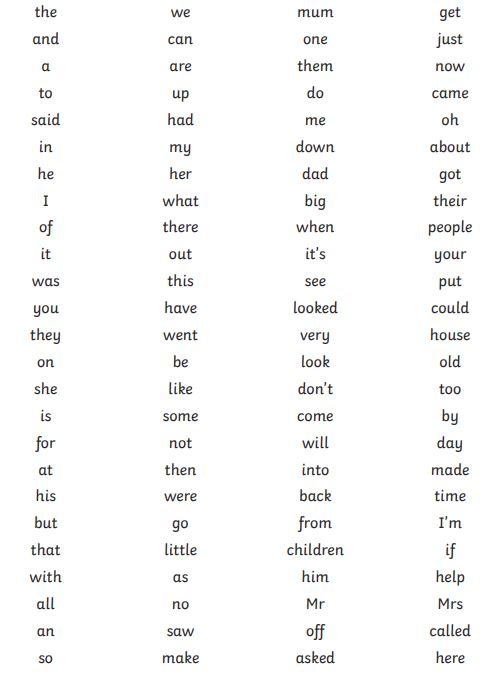 We will also be focusing on learning the spelling rules to support our writing.
All children now have access to a Spelling Shed account. You will find Year 1's in the back of your child's reading log.
Please log in and support your child to play spelling games, phonics games and complete assignments linked to the spelling rules we are learning in class.
https://www.edshed.com/en-gb/menu
Writing
At Northfield St. Nicholas we teach our English curriculum through high quality texts. The texts we use link directly to our lines of enquiry and support our learning in other areas of the curriculum. Roughly, each half term we introduce a new text.
The children explore the text page by page over the half term and engage with it in a variety of ways. We use lots of drama to support us and take lots of photos – keep checking back to see what we have been up to!
We will be improving our knowledge of grammar and parts of speech, as we learn to write different types of sentences. Approximately once a fortnight, we will be putting what we have learned into practice with a 'Big Write'.
Please continue to support your child at home with spelling and handwriting practice.
Maths
At Northfield, we adopt a Mastery approach during our lessons. Daily children will engage in four maths sessions, timetables, maths mastery and maths workshop. The children's lessons will be based upon their gaps and will use the mastery 'White Rose Maths' program.
Our current unit is focused on Place Value to 50. Here is the relevant knowledge organiser for your information: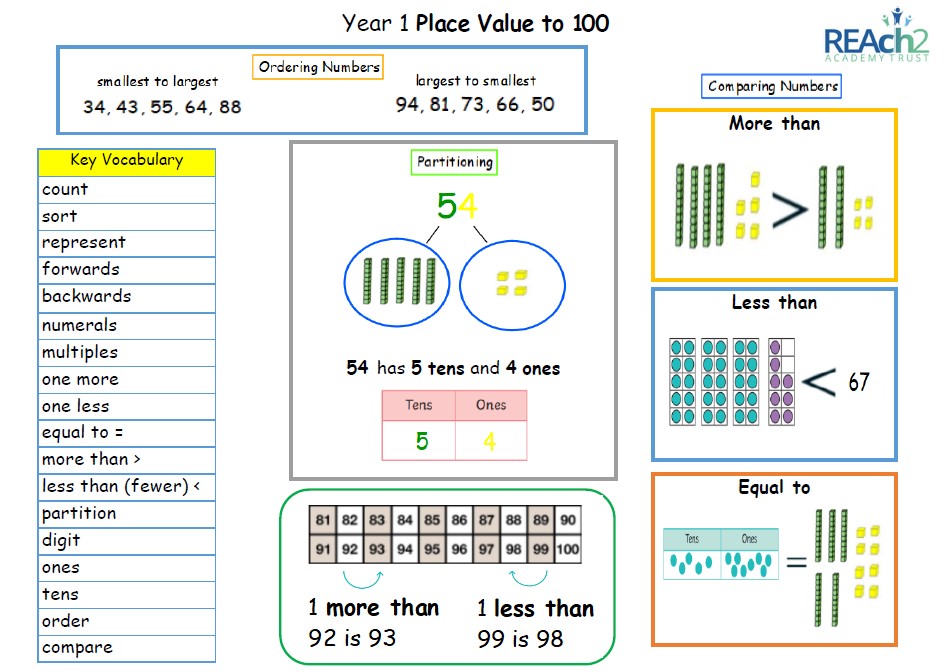 Times tables!
Don't forget to practice your times tables at home! We are currently focusing on the two and four times table. Please remember to log in to Times Tables Rockstars and practise at least 3 times a week.
Click the links below to sing along with the Super Movers!
The 2 Times Table with Bridget the Lioness!
The 10 Times Table with Webster the Spider!
Don't forget to use the PiXL times tables app!
Remember to collect coins on 'Times table Rock stars!' Will you beat the other class? Maybe you could even challenge your teacher!
Year 1 Timetable 
Links to help at home:
https://vocab.pixl.org.uk/Vocabulary.html
https://play.ttrockstars.com/auth/school/student/41117
https://www.timestables.co.uk/https://www.bbc.co.uk/sport/football/supermovers
https://www.bbc.co.uk/cbeebies/shows/numberblocks
https://www.math-exercises-for-kids.com/math-4.htm
https://www.ictgames.com/resources.html
https://www.topmarks.co.uk/english-games/7-11-years/punctuation
https://www.primaryhomeworkhelp.co.uk/literacy/