Year 1 Classes
Welcome to Year 1!
This term our line of enquiry is….
Capital Cities: Where are they?
This half term our learning will be based around the book 'Claude in the City' by Alex T Smith.
As geographers we will be developing our learning about the United Kingdom. By the end of our learning, we will be able to name and identify the four countries of the United Kingdom and its surrounding seas, find these on a map, find Lowestoft on a map and use basic compass directions of North, East, South and West.
Reading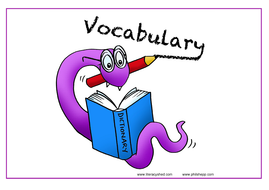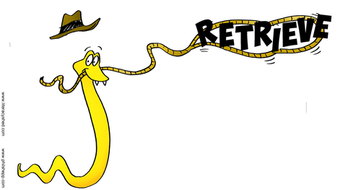 This term the children will be engaging in a range of fiction and non-fiction  texts, where possible linking into our Power of Reading book. We are practising our VIPERS reading skills, focusing this term on the vocabulary and retrieval domains and the skill of reading a picture.
We will be learning about a new author each half-term and will be focusing on their books throughout this time during our Author Mornings. This half-term, our focus author is Oliver Jeffers. We will be reading various Oliver Jeffers books and will be participating in some learning activities surrounding these.
At Northfield St Nicholas we love to read!
Every child will take home a school reading book that is linked to their reading assessment. These booked are changed regularly.
Remember to read at least 3 times a week at home and record this in your school reading log to show your class teacher.
Every week children have the opportunity to visit our school's 'Lost Library'
During their weekly library sessions children can change their existing library books. These are taken home for them to enjoy in their home setting!
Remember to bring your library book to school on your library day so you can change it!
Word of the Day!
Each week we learn five brand new words to expand our vocabulary!
This half-term our words are:
Week 1
Special

Precious

Jewel

Sparkling

Luxurious

Idyllic

 

Week 2
Gross

Disgusting

Grotesque

Filthy

Murky

Unsightly

Week 3
Love

Amazing

Wonderful

Magnificent

Stunning

Outstanding

Week 4
Places

Ocean

Waterfall

Coastline

Lighthouse

Harbour

Week 5
Weather

Weatherman

Sunshine

Gale

Hailstorm

Storm

Week 6
The World

Environment

Seashell

Wildlife

Quicksand

Iceberg

Week 7
Cold Place

Glacier

Freezing

Antarctica

Isolated

Immense
Can you be a Word Wizard and write a sentence for each word for each week?
Reading Wednesday!
Don't forget to read every Wednesday and at least three times a week. Do not forget that we are all in a reading race against every other class in the school!
Please practise your spellings at home!
This term we are focusing on spelling high frequency words correctly. The first 100 words are: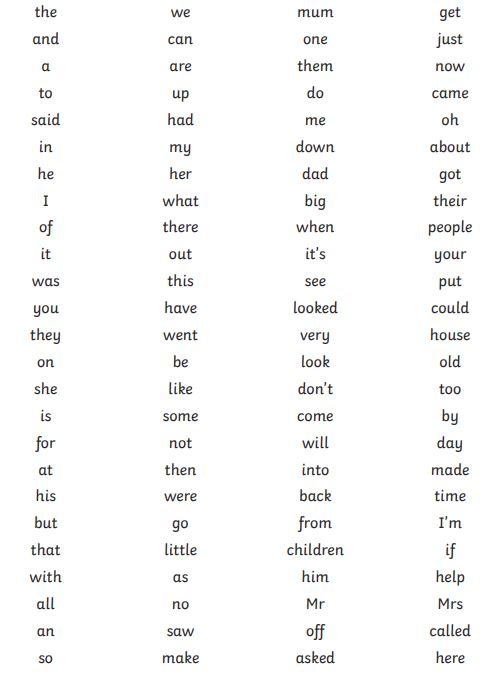 Writing
At Northfield St. Nicholas we teach our English curriculum through high quality texts. The texts we use link directly to our lines of enquiry and support our learning in other areas of the curriculum. Roughly, each half term we introduce a new text.
The children explore the text page by page over the half term and engage with it in a variety of ways. We use lots of drama to support us and take lots of photos – keep checking back to see what we have been up to!
We will be improving our knowledge of grammar and parts of speech, as we learn to write different types of sentences. Approximately once a fortnight, we will be putting what we have learned into practice with a 'Big Write'.
Please continue to support your child at home with spelling and handwriting practice.
Maths
At Northfield, we adopt a Mastery approach during our lessons. Daily children will engage in four maths sessions, timetables, maths mastery and maths workshop. The children's lessons will be based upon their gaps and will use the mastery 'White Rose Maths' program.
Times tables!
Don't forget to practice your times tables at home! We are currently focusing on the two and four times table. Please remember to log in to Times Tables Rockstars and practise at least 3 times a week.
Click the links below to sing along with the Super movers!
KS1 Times Tables Mash-up!
The 2 Times Table with Bridget the Lioness!
The 10 Times Table with Webster the Spider!
Don't forget to use the PiXL times tables app!
Remember to collect coins on 'Times table Rock stars!' Will you beat the other class? Maybe you could even challenge your teacher!
Key Dates
Links to help at home:
https://vocab.pixl.org.uk/Vocabulary.html
https://play.ttrockstars.com/auth/school/student/41117
https://www.timestables.co.uk/https://www.bbc.co.uk/sport/football/supermovers
https://www.bbc.co.uk/cbeebies/shows/numberblocks
https://www.math-exercises-for-kids.com/math-4.htm
https://www.ictgames.com/resources.html
https://www.topmarks.co.uk/english-games/7-11-years/punctuation
https://www.primaryhomeworkhelp.co.uk/literacy/