Topic
To create engaging learning across a number of subjects, each year group has a topic that changes, each half or whole term. It's a wonderful way for the children to develop their knowledge, experiences and curiosity of the world in which we live. The traditional subjects covered include History, Geography, RE, Music, Science and Computing, with different combinations used depending on the topic.
Please see the links below for the individual subject policies, as well as what each year group gets up to in Topic Lessons.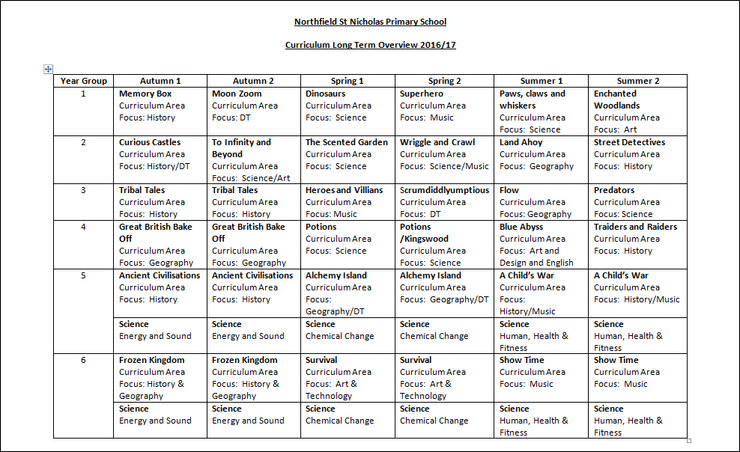 To find out more about how Topic's are geared towards the pupils' interests in Early Years, click here to go to the Early Years Foundation Stage page.
Click the Policies link below to find out more about different subjects in the subject policies section. Look out for Art and Design; Computing; Design and Technology; Geography; History; Modern Foreign Languages; Music and Science.